"Where does your period blood come from?"
In Sukma, 92% girls in residential schools believe it comes from the same opening as urine, or simply answer, "don't know." This alarming lack of basic body awareness highlights the misinformation surrounding menstruation in Sukma.
While education quality remains a focus, we've recognized a pressing need for awareness and solutions in menstrual hygiene management in Sukma and Bijapur districts. Approximately 10,000 girls reside in 500-seater residential campuses, hailing from conflict-affected villages. Many more girls live in smaller residential campuses. The overall awareness among girls and women is concerning.
After conducting a baseline survey, our team at Shiksharth has identified critical issues:
- 94% haven't received authenticated information about their first period (Menarche).
- 80% don't consult doctors or health workers for menstrual issues.
- 70% use old clothes for menstrual management.
- 89% dispose of menstrual waste improperly.
- 71% lack MHM-friendly infrastructure in schools and communities.
- A shortage of MHM experts and resource persons is prevalent.
In rural and tribal areas, 52% of India's 200 million menstruating women face similar challenges. Menstrual hygiene is often overlooked, and menstruating individuals are stigmatized, forced into isolation, and resort to unhygienic practices.
Shiksharth, operating in remote Sukma & Bastar districts of Chhattisgarh, has witnessed the lack of support from public health agencies over eight years of work in schools. We're taking the lead in addressing this issue, as it directly affects the learning journey of young girls.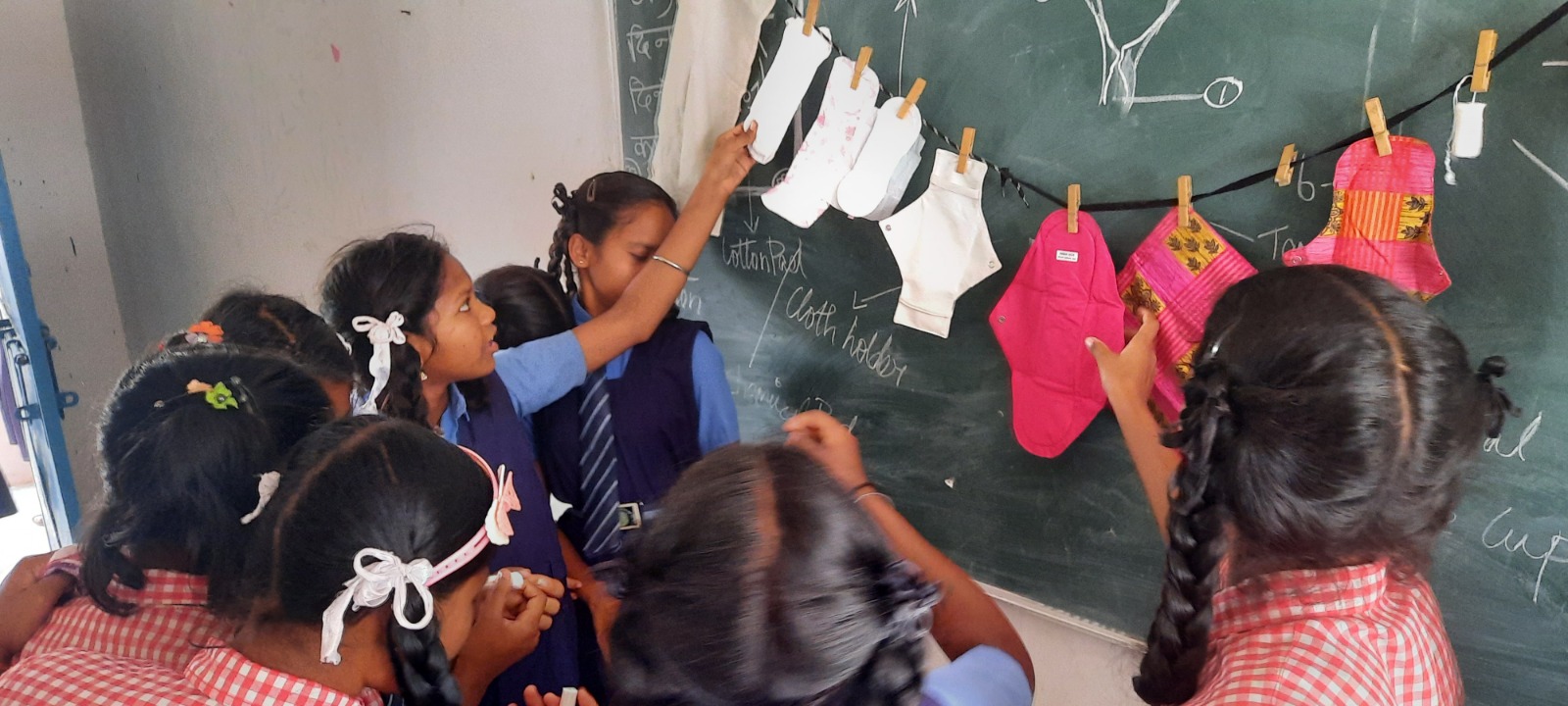 We're creating Period Positive spaces in tribal communities, offering workshops, nurturing MHM Champions, sustainable options, and educational materials for 1100+ girls.
With your support of 2500/-, you can make a significant impact:
1. Conduct workshops for girls with necessary materials.
2. Provide sustainable menstrual products.
3. Offer skill development for creating sustainable menstrual hygiene products.